Posted: September 1st, 2011 by Andrew Stevens
Jagjaguwar is thrilled to announce the reissue of the complete Supreme Dicks catalog on October 18 (October 17 UK). Rising out of the Amherst, MA scene that produced Dinosaur Jr, Supreme Dicks were vital contributors to the lo-fi and avant garde genres. The band's constantly revolving lineup (Lou Barlow was a Dick now and again) centered around Daniel Oxenberg, Jon Shere, Steve Shavel, Mark Hanson, and Jim Spring, whose psychedelic-yet-twangy brand of rock'n'roll came out of the band's roots at Hampshire College in the Reagan era.
To celebrate the release there are two free MP3s available today! You can find "Jack-O-Lantern" at Altered Zones and "In a Sweet Song" at RCRD LBL.
The complete recordings will be reissued as a 4 CD box set called "Breathing and Not Breathing." This will include both of the band's studio albums, The Unexamined Life and The Emotional Plague; Workingman's Dick, a collection of early archival recordings; and the EPThis Is Not A Dick, which has been fleshed out with rare and unreleased tracks. Also available are 2xLP editions of The Unexamined Life and The Emotional Plague. Cover art & track listings after the jump.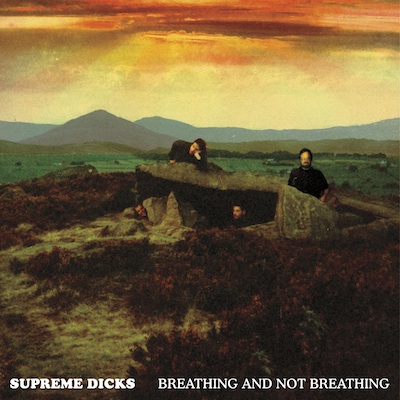 Breathing And Not Breathing

CD 1: The Unexamined Life
CD 2: Workingman's Dick
CD 3: The Emotional Plague
CD 4: This Is Not A Dick & Rarities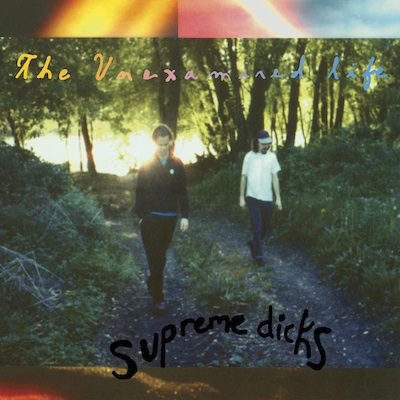 The Unexamined Life
In A Sweet Song
The Arabian Song
The Sun's Bells
Jack Smith
That I May Never Forget And Stay
Garden Of Your Past
Jack-O-Lantern
River Song
The Fallout Song
Azure Dome
The Forest Song (or Especially When The October
Wind With Frosty Fingers, Punishes My Hair)
Hyacinth Girls
Ten Past Eleven
Woody Would've Wanted It That Way
Strange Song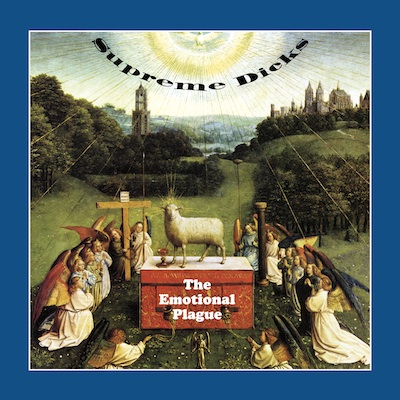 The Emotional Plague
Synaesthesia
CúChulain (Blackbirds Loom)
Columnated Ruins/Seeing Distant
Chimneys
Along a Bearded Glade
Swell Song
Showered
A Donkey's Burial in a Tower on a Mirage
Adoration de l'Agneau Mystique
Porridge for the Calydonian Boar
Siberian Penal Colony (Ode to Joel Stanley)
Green Wings Fly Adventure (Showered Reprise)